Feb 23, 2020 • 47M
At Home with Lauren Denitzio (Worriers)
A podcast companion to Dan Ozzi's REPLY ALT.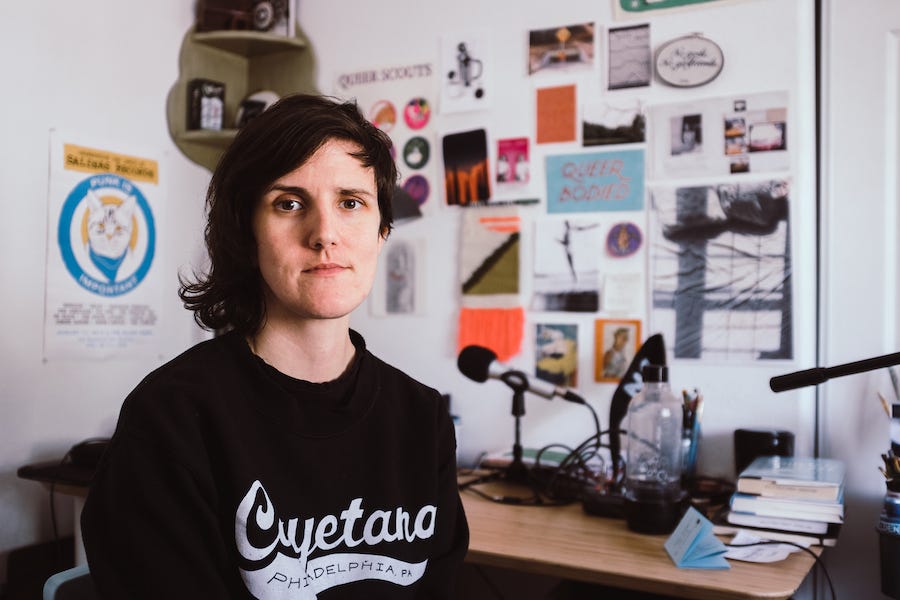 Hey there and welcome to a fresh edition of REPLY ALT, music's only email newsletter. Occasionally I like to mess around with the podcast feature of this newsletter by going to someone's house and rummaging through their personal belongings while interviewing* them for an hour. (* = aimlessly shooting the shit because I refuse to prepare questions or topics or do anything that might make me seem like a person who has their shit together) Previous guests have included Chris Farren and Jenny Owen Youngs.
Today's guest is Lauren Denitzio of the band Worriers. We recorded this chat in Lauren's bedroom which they very kindly let me live in for a month while they were on tour and I didn't have a place to live. I'm very proud to say that I made a complete and total ass of myself on this one! Terrific!
Lauren and I discussed:
How they also write an email newsletter, called Get It Together.

What writing a breakup record can do to your personal life.

The function of a record label in 2020.

The best email Lauren's ever gotten. (From John K. Samson)

And more.
There's a new Worriers record coming out next month called You or Someone You Know. I've always loved the way Lauren writes hooks, dating way back to their days in The Measure. They've got this way of twisting a note juuuust enough to render it instantly infectious. This record carries on that tradition, but its poppiness distracts from the fact that it's the darkest bunch of songs Lauren's written. Lots of sharp barbs and digs in there.
Honestly, if you only have time to listen to the album OR this podcast, you should definitely choose to the album. But if you've got time for both, great.
Also, I took this photo a few months ago, which appears on the back cover of the album, which is cool!: